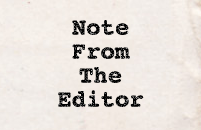 In a three-part guestpost "Is Martha an Interpolation into John's Gospel," Elizabeth Schrader has shared her research and in the recent week there has been a lively discussion with more than fifty comments (Peter Head's magic threshold) added together. As the editor who invited Schrader to post, I want to thank her for sharing and for interacting with those who commented. The debate will likely continue.
Finally, I also promised to offer my own thoughts. I may make some readers disappointed, but I first have to admit that I have neither studied the textual problems in John 11, nor Schrader's published work, in any great detail, and therefore I can only offer my preliminary thoughts here.
As I said in the introduction of the first blogpost, I think Schrader's findings – the mere textual data – are significant. Some commenters have suggested that they are all random scribal errors. I actually have the feeling that it is a mix. Some are random errors, others are different types of general tendencies, e.g., to elevate the man Lazarus, or to downplay Martha, or possibly redaction by a scribe like in the case of P66 (I need to look more into that). This is all interesting and worth the research.
On the other hand, I think it is extremely problematic to harvest the textual tradition and try to find one grand thesis that explains all the textual changes, i.e., I disagree with Schrader's overall explanation of the data – that Martha was interpolated in the story in the second century – and this would be an interpolation of a very different kind than the ending of Mark or the
pericope adulterae
(which I, along with most scholars, regard as the two major interpolations in the New Testament).
From a methodological standpoint, let me cite Ulrich Schmid's excellent article on "Scribes and Variants – Sociology and Typology" from a passage where he critiques Bart Ehrman (on orthodox corruption):
The problems with quantifying Ehrman's evidence are multiplied by the fact that his search is not confined to one manuscript only or even to a limited number of consistently cited and checked witnesses. Rather, he harvest the entire textual tradition as available to him through modern critical apparatuses. hence his sample is a mixed bag, comprising readings shared by any number of witnesses (including potential singular readings). Individual witnesses therefore appear on isolated occasions when they serve to make a point (e.g. minuscule 2766 at Luke 8:28 with the omission of one word). How can such an apparently singular reading from a late witness that, as far as I can see, is only invoked at one place in Ehrman's study, be properly assessed, quantified and weighed? ("Scribes and Variants," p. 5)
The CBGM, which Schrader refers to, can be really useful to distinguish between independent scribal changes that happened several times in the textual transmission as opposed to genealogical, inherited readings (that may even derive from the earliest phase of textual transmission and could possibly be the result of early Christological controversies). I have written several articles on this topic, and I think my article on Mark 1:1 (which is available
here
) may be useful – this concerns the words "son of God" (ΥΥ ΘΥ), and whether they reflect an early interpolation that spread to most of the tradition, or whether they represent an accidental omission that happened several times in the tradition. One important point in this article is to demonstrate that the later minuscules that omit the words (some of which have been corrected) are not genealogically related to Codex Sinaiticus (the most important witness to the shorter reading), but their closest relatives all include the words.
I will now take a look only at the first variation-unit in 11:1a according to Schrader's spreadsheet (which she has kindly shared with me). The experiment below can be repeated throughout the chapter. In 11:1a, P66 has a correction μαριας και μαριας in P66* corrected to μαριας και μαρθας. Codex A (02) also has a correction, μαριας in 02* corrected to μαριας και μαρθας. The same correction is made in minuscule 1230. Then, minuscule 157 has μαριας (omits και μαρθας) which was never corrected. In the Old Latin tradition, VL9A also has omitted Martha (and has his sister).
In
her HTR article
, Schrader referred to these manuscripts (except 1230 which has been added since), and she says concerning the reading in John 11:1a: "It is striking that four important witnesses (P66, A, 157, and VL 9A) do not include Martha's name in their original text of 11:1. These readings reflect several traditional textual families: Alexandrian (P66), Byzantine (A), Caesarean (157), and Western (VL 9A)" (p. 364).
For me, the fact that these manuscripts, in such a thin attestation, are of such mixed character is not a sign that this particular reading is widespread and goes back to some ancient textform (without Martha).
On the contrary
, it suggests that what we have is a scribal error which could easily happen in distant witnesses (and it is not exactly the same error that happened either). What could likely have been in the exemplar of the Byzantine manuscripts? To get an idea I just turned to Bruce Morrill's Birmingham dissertation, "A Complete Collation and Analysis of All Greek Manuscripts of John 18" (available
here
).
157
is a Byzantine manuscript which agrees with the Majority text 96.2% in Morrill's test passages in John. His table indicates that the three closest manuscripts are: 443 (97% agreement, i.e., 384/395 test passages, including 8/8 non-Majority passages), 159 (97% agreement including 8/8 non-Majority passages) and 2623 (97% including 8/9 non-Majority passages).
The close relatives 159, 443 and 2623 all read μαριας και μαρθας.
So, what likely happened in 157? The exemplar had μαριας και μαρθας (the typical Byzantine text) and the scribe accidentally omitted και μαρθας. In this case, the scribe created a nonsensical text, εκ της κωμης μαριας της αδελφης αυτης.
1230
is a Byzantine manuscript that agrees with the Majority text 97.7% (and it has no close relatives in Morril''s tables). It has the same omission resulting in the same nonsense, εκ της κωμης μαριας της αδελφης αυτης. The nonsense reading was corrected in the left margin in this manuscript where και μαρθας was added.
Should the reading in 11:1a in these two Byzantine manuscript be used in statistics that can support Schrader's thesis of an early interpolation? No! In my opinion, they can rather be used as arguments against that same thesis, demonstrating that a scribal error apparently could happen independently in the textual tradition, and this has nothing to do with some early one-sister textform.
What about P66, Codex Alexandrinus and VL9A? Are they closely related? – No. Further, the original reading in P66 is μαριας και μαριας, i.e., it is nonsensical.
In conclusion, I object strongly to add this (and similar examples) to a total statistics that is meant to tell us how many percentages of manuscripts that have problems around Martha and Mary, and in extension to corroborate one single explanation for the total variation. This also means that I must object to Schrader's appeal to the CBGM and the way she proposes how editors should make use of it. The method has been designed to identify genealogical connections in attestations as well as incoherent attestations like in the example above (11:1a) where I have only used data from Morrill's analysis (based on about 400 test passages), whereas the database of John will have thousands and thousands of variation-units.
On the other hand, I am more interested in looking at a particular scribe, especially the scribe of P66, where some type of redaction may be at work. Here we are on safer ground from a methodological standpoint. Schrader thinks there was a different Vorlage with a different form of John 11. I am still sceptical. Was that hypothetical Vorlage used only here to correct the text or elsewhere in John? More research is necessary.
Again, I have to apologize to Schrader, that I have not had the time to go deeper into these issues, but I keep following her research at a distance. However, at this point I am not at all convinced of the overall explanation, a second-century interpolation of Martha, a thesis which for natural reasons is more attractive for many non-specialists.